Quality Policy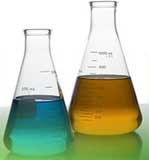 Anand Carbons pursues uncompromising quality standards in all the stages of its process and operation activities. For this a meticulous quality control program is operated throughout the entire process from the selection of the raw material to the final quality assurance prior to product dispatch from the factory. Process control exactly in accordance with customer's specification, ensures that the carbon manufactured is precisely as required and that adsorption properties are tailored to the specific requirements of each customer. Continuous on-line monitoring and stringent pre-shipment quality checks make sure that every customer gets a 'value-for-money' product.
For Anand Carbons quality is the way of life and to achieve the same the management have defined and shall committed to its quality policy. The quality policy is deployed throughout each & every department of the organization. The effectiveness of the Quality Policy is evaluated periodically. This policy is implemented by adhering to our Quality Systems complying to ISO 9001-2000 Standards.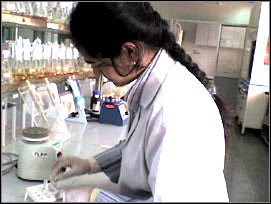 Our Quality Assurance Manual details the aspects of quality measures adopted at all levels of management and manufacturing process to ensure quality product & Utmost Customer satisfaction and supply on Time every time. It includes commending responsibilities and authority to all levels of management and workforce, adopting Quality Systems Procedures for all levels of activities, maintaining work instructions and Test Procedures complying latest International Standards, Quality Planning, through review of contracts, proper Documentation and Data Control, established documented procedures for Purchase & Sale activities including evaluation of vendors and sub contractors from time to time, control over customer supplied products, established documented procedures for Identification and Tractability of product, proper Process Control, rigid and extensive Inspection and Testing at all levels of manufacture and testing of brought-out items, control over calibration of Testing and Measuring Instruments, established means to control Non Confirming Products and necessary Corrective & Preventive Action procedures and more important on Control of Quality Records. We have regular training and internal quality audits to achieve the above.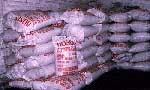 Comprehensive laboratory testing facilities are available to ensure consistently high standards of quality in all our activities and products. Supported by a well equipped on-site laboratory, with highly qualified and skilled technicians, 'no-compromise' quality control is top priority. The rigorous process control at different stages ensures a very high quality product.
As standard our packing is 20 kg in polythene bags further packed in polythene lined HDPE Bags designed to maintain the product quality and prevent degradation under normal storage and handling conditions.
We are confident to provide our customer with quality product at competitive price by following Quality Standards.